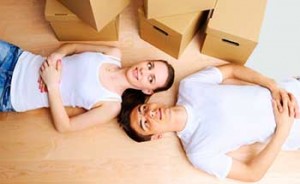 America's divorce lawyers preside over the breakups of millions of marriages every year. With their behind-the-scenes view of couples on the brink, they have a special understanding of why unions unravel.
The fundamental causes, say the lawyers here, are as old as Shakespeare's tragedies: Love is born, and for reason of accident or fate. love is betrayed, sacrificed, thwarted, or, in some other heartbreaking way, simply dies.
What has changed over the years is what people are willing to tolerate. Two decades ago, many wives put up with alcoholic husbands or looked the other way when their mates had affairs. But as women have become more economically independent, they've become less sanguine about such behavior. "When I first started practicing law, it was almost always the man who initiated the divorce," recalls New York City lawyer Eleanor B. Alter. Now. she says, slightly more than 50 percent of the time, It's the woman.
Laws have changed too. In the 1960s, in many states, the only grounds for divorce was adultery. Today, drug or alcohol problems, physical or emotional abuse, or simple incompatibility is often enough.
But increasingly what tears couples apart is more subtle – and more sweeping. Alter says she sees many husbands and wives who are so confused about what matters to them – in life and in marriage – that there is no way their partners can meet their expectations. That's why, she says, it's so important to be clear in your own mind about what you really want from marriage, whether it's companionship or financial support, and to be content with what you have, instead of focusing on what you don't.
Here, then, from some of the country's top divorce lawyers, advice on staying happily married:
A LIttle Loyalty Goes a Long Way
Los Angeles divorce lawyer Ira Lurvey, chair of the American Bar Association's family law section, says he's been happily married for 34 years largely because at home he does the opposite of what he sees at the office. Every day, he meets people who view their marriages not as lifelong partnerships, but as contracts that are continually up for renewal.
"If it doesn't show a good balance sheet – emotionally and financially – many people consider it not worth the effort," says Lurvey. "That's a sure way to doom a relationship."
Lurvey sees two ingredients in strong marriages. First: loyalty. "Many married people don't realize what a safe harbor a loyal, good-hearted spouse can be-until it's too late," he says. Second: knowing love isn't simply romance. "Rather than doing the work that's necessary to build a marriage – talking, sharing experiences, pursuing family goals – some couples just give up and move on. They don't stop to consider that when we lose faith in our most intimate relationships, we become disaffected about every aspect of our lives," Lurvey says. Time and again, he's seen people sour on their mates, get divorced, and remarry, only to divorce again. "It never occurs to these people that the problem isn't the marriage, it's them!", says Lurvey.
Put Love Before Work
Lynne Gold-Bikin knows firsthand about divorce, she's been through it herself. But now that she's been remarried for nine years, she works to prevent as many divorces as she can – even though divorce is technically her business. As past chair of the American Bar Association's family law section, she helped develop a ten-hour family law course called Partners, which is designed to teach high school students how to communicate and resolve conflicts with their future spouses. "It's crazy," she says. "You have to take classes to get a driver's license. but in some states any fools who think they're in love can get a marriage license in twenty-four hours."
Her advice: Be aware of your preconceptions about marriage. No matter how old we are when we marry, she explains, we often bring subconscious expectations based on the roles our parents played when we were children: mother as caregiver, father as breadwinner. Gold-Bikin says she often hears female clients who have their own careers complain about husbands who never help around the house. "At the end of a long day, she walks into the house and the husband says, `What's for dinner?' He's acting on an old assumption: namely that it's the wife's job to cook dinner. But if both partners are working full-time, that's probably not realistic." The solution, she suggests, is for the husband to change his expectations.
Gold-Bikin advises clients in her Norristown, PA, practice to keep in mind that an extramarital affair may be more a way of getting a spouse's attention than a signal that love has ended. The decision about whether to save a marriage once you know your spouse has been unfaithful is personal, but before jumping to conclusions, consider whether he's willing to end the affair and fix the marriage. If so, believe: There is hope for reconciliation.
The biggest factor in the success of her own marriage, Gold-Bikin says, is that she and her husband work at maintaining common interests. Every day at the office she sees couples who have been frantically building their own careers at the expense of their relationships. "The ones who make it realize that their marriages are more important than their jobs." To spend time together, she and her husband cultivated a mutual hobby – antiquing. A doctor, he collects antique medical instruments. She collects wedding licenses and photographs of brides. "In my heart," she admits, "I'm a hopeless romantic."