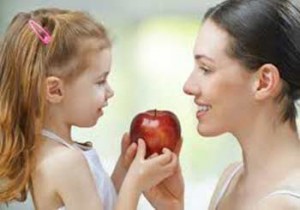 She's not your typical tycoon. But when Lauren Rosenstadt, a single mother from Bethesda, MD, turned 35 three years ago, she realized she had to make more money to ensure a safe future for herself and her daughter. A former marketing director for an herbal-products importer, she came up with the idea of making organic-herbfilled pillows in animal shapes. In 1995, only a year after she started Herbal Animals, sales skyrocketed to $550,000. "I wanted a way to make a good living as my daughter got older," she says. "I didn't expect it to happen so fast."
Gone are the days when women worked at home just to earn pin money. Advances in technology, such as startup market research site Launchscore.com, make it easier than ever to start a business, especially for those providing services. "There's a prairie fire of women-owned businesses spreading across the country," says Sherrye Henry, assistant administrator for the Office of Women's Business Ownership at the U.S. Small Business Administration. "Women at home are doing everything from making crafts to running high-tech consulting firms."
There are now three-and-a-half million female-owned, home-based businesses in the United States, employing 14 million people on a full- or part-time basis. While most have annual sales under $100,000, nearly 25 percent reap between $100,000 and $499,9999 – and 9 percent boast $500,000 and up.
These five women, all mothers, started with little or no capital and used their skills and imagination to create thriving businesses. Though their backgrounds are dramatically different, they want many of the same things: money, flexibility – so they can spend more time with their families-and work they feel passionate about. Their stories are inspiring.
If it were up to Julie Schwecke, she'd have lived in pioneer times. "I've always felt that I was born in the wrong century," says Schwecke, 38. "I was one of those little girls who read Little House on the Prairie, and it stuck with me as I grew up." Her business partner, Lynn Bernthal, 46, had her own idea of rugged individualism: She wanted to run her own business.
With The Farmer's Wife Company, a soap-making business in Missoula, MT, the longtime friends realized their dreams. Working from their homes, they make all-natural soap from scratch and ship it around the country. This year, they expect sales to reach $100,000 and profits to hit $65,000. And for the first time since the company's inception four years ago, they plan to take salaries of some $20,000 each. "We've been putting most of the profits back into the business," says Bernthal. "We've got a lot of sweat equity."
They got into the soap-making business by chance. "I moved from Montana to Wisconsin to Florida and back to Montana, and the whole time I carried a soap recipe with me from a woman in our church," says Schwecke. One Christmas, Schwecke asked Bernthal if she wanted to make soap as gifts for friends. A neighbor of Bernthal's who owned a bath shop was so impressed with the results that she asked the pair to make soap for her to sell.
"For our first year we stirred every batch by hand," Schwecke recalls. Business grew by word-of-mouth as out-of-state shops started ordering the product. Aided by a $10,000 loan from the Women's Economic Development Group in Missoula, the women eventually invested in new equipment and started marketing to retailers.
Bernthal handles the shipping and paperwork from her home in Missoula while Schwecke creates the soap at her home in Hamilton, an hour away. Like the pioneers they admire, the women make the most of their resources. Schwecke's husband, a county planner, framed off their garage for soap-making and heated and plumbed it. Bernthal's husband, a manager at a local Holiday Inn, serves as the company's accountant. For raw materials, the women depend on the local butcher, who renders beef fat into tallow, an ingredient in much of their soap.
The Farmer's Wife now employs an automatic stirring system. But Schwecke still pours, cuts, and wraps the soap by hand – producing an average of 1,000 bars a week – while caring for her three children, ages 2, 5, and 10.
"This kind of work is great because I can do it in short bursts of time," she says. "I'll measure the fat and while it's melting, make lunch for the kids. "I'll go out and pump the lye solution into the fat while they're napping and come back in when it's being stirred. At night, when the kids are asleep, I can pour it into the molds, cover it, and clean up."
Bernthal's son is in college now, and she enjoys traveling to trade shows and fairs. "We're at different stages of our lives," Bernthal says of herself and her partner. "I've kind of waited for the time when it would be feasible for me to do this. I really thrive on it."
The two women hope that one day they can buy adjoining properties and build a barn where they can hold workshops in soap-making and other home arts. "People don't know the enjoyment that comes from making things they can use," says Schwecke. "I hate to see us grow so detached from knowing how to do things."
As a child, Karen McCarthy was such a picky eater that her mother told her to do her own cooking. McCarthy took up the challenge, making her first meal – macaroni and cheese – at age 10. She hasn't stopped since. Now A and the mother of two boys, 5 and 8, she has a successful catering company, An Affair to Remember, Inc., that she runs out of her home. in Southborough, MA.
McCarthy trained as a secretary and worked as an administrative assistant until shortly after she was married. Then, with her husband's encouragement, she attended culinary school. "My husband moved around a lot with his job," says McCarthy. "When I was new to a place and didn't know anyone I'd spend my time cooking." She worked as a sous chef in Augusta, GA, and got her first catering job in Boston doing a friend's baby christening.
But after McCarthy and her husband bought a new house in Southborough in 1990, she returned to secretarial work to help with mortgage payments. "When I wasn't able to bring my son to his first day of nursery school, it broke my heart," she recalls. "I said, `I can't do this. I can't miss them growing up.'"
Spurred into action, McCarthy found work cooking meals for a local couple and, later, writing a food column for a newspaper. She also attended community fairs, where she gave out samples of her hors d'oeuvres. More cooking assignments followed. "Things started to snowball," she says. "I realized I couldn't do it all out of my kitchen."
With $10,000 from her mother – an advance on her inheritance – and a home equity loan for $7,000, McCarthy and her husband built an addition that includes a professional kitchen, an office, and a playroom. Now she can watch her sons while she's cooking. These days, she mostly caters private parties and expects to earn $34,000 this year on sales of $100,000.
"I like the money," she says. "But what I like most is not working for anyone else – having the freedom to say it's important to be a recess monitor at my sons, school." But there's a price to pay: Though she often stops working when her kids get home, she often starts working at 3:30 or 4:00 in the morning, before they wake up.
McCarthy partly credits her success to a supportive family. Her husband has always been "her biggest cheerleader." Her 8-year-old sometimes helps load and unload her van, and the 5-year-old pitches in by breaking eggs. Their payoff. "When I'm not busy, my family eats better than any in the world." And when she's busy? "They eat pizza."
When Sheena Carey's department of consumer relations was eliminated at Wisconsin Electric Power in February 1994, she was given a [email protected] Take another job with the company or accept severance pay. Even though she was seven months' pregnant, Carey, now 40, took the leap. "It was hard to let go of a fifty-five-thousand-dollar-a-year job," she says. "But this was probably the only way I would have decided to do it."
So far, she's had no regrets. Last year, she managed to top her previous salary, earning more than $60,000 – not by working at one job, but by creating a portfolio of different ones.
Carey, whose company is called SCG Communication Consulting, got off to a fast start. Three days after her son's birth in April, she was out of the hospital, delivering a seminar on diversity for students at The University of Wisconsin, Parkside. "I packed up my son, grabbed my sister-in-law to help me, and went back to work," says Carey. "One of the things I'd worried about before was what kind of maternity leave my company would give me. I ended up not taking any."
Carey didn't need much capital to get started. Since she'd previously done some freelancing, she had a complete office set up-in the basement of her home. And her severance helped pay her bills while she lined up work.
By October, Carey had landed a contract to help implement a program linking Milwaukee's public schools with local businesses. For a Memphis-based public-relations firm, she does everything from crafting politicians' speeches to writing entries for an African-American women's cookbook. For other clients, she writes press releases and grant proposals. She also teaches communication studies at Marquette University in Milwaukee.
"I've had a lot of folks come to me and I haven't had to beat the bushes for business," she says. "I've been lucky."
But luck, it would seem, had little to do with it. When Carey was in college, she became pregnant with her first child, a daughter, now 20. Unmarried at the time, Carey was determined to prove she could succeed on her own. "I made a decision not to go home to my family," she says. "I pulled together a strong network that has grown. I've created siblings wherever I go." Carey now sits on half a dozen boards-including an African-dance company and The Wisconsin Women's Business initiative.
For Carey, who is currently going through a divorce, the work isn't just about money. As a rule, she takes on projects that matter to her. One of the problems I had in the corporate world was I wasn't doing enough things that were important to me," she says. "Now I get a chance to act out my personal mission."
And she relishes being a role model for her daughter, a senior at Spelman College in Atlanta. "She has this notion that if I decide to do something, I can do it. I think she's proud of me."
In 1991, when Dawn Oldham first signed on With the direct-selling company, Creative Memories, her goal was extremely modest. "I wanted to make two hundred dollars a month for clothes, so my husband wouldn't fuss with me," she says.
Last year, the 34-year-old mother of three earned $95,000 in commissions alone. This year, she expects to make as much as $180,000. Her husband has quit his job to work with her, and she's hired a secretary and a part-time housekeeper. "This is something I never dreamed of," she says. "I just grew with it. When I made two thousand dollars a month, I said I think I can do four thousand dollars. At four thousand dollars, I said I think I can do ten thousand dollars."
Creative Memories sells acid-free photo albums and accessories. Salespeople hold classes in photo preservation for a fee and sell the company's products afterward. "I had never done anything in direct sales because I thought you had to be pushy," says Oldham. "I never even hosted a party at home." She was also terrified of public speaking. Now she's Creative Memories, top earner, and as a company spokesperson freely admits, she's not typical. Only a fraction of their salespeople make even half of what she does.
Oldham heard about Creative Memories on a Christian radio talk show. But when she tried to book a speaker for her Mothers of Twins club, she learned that Creative Memories had no one working in the Orlando area. So she purchased the $160 training kit and got started. "I ended up being the speaker," she says.
During the first year, she taught only four classes and came close to quitting. But when an appearance at a mother's group was a hit, she took heart-and got moving. "I would do anything anywhere," she recalls. "I wrote letters. I spoke to any group, even if it was two women. I got bit pieces on radio shows. And I wrote a thank-you to every person who attended the classes. I had the attitude, something will come of this.'"
Like many successful salespeople, Oldham is a true believer when it comes to her product. "I'm a very sentimental person," she says. "I don't want people's pictures to be ruined." Her enthusiasm is infectious. Oldham has become an ace recruiter, bringing 45 people into the organization. She gets commissions from what those 45 people sell, as well as commissions on the commissions they make from people they bring in, down to the third layer.
She now gets a slice from 1,100 people in b states. in fact, Oldham spends less time selling these days, devoting about 30 hours a week to giving talks and training salespeople and managers.
Much of Oldham's free time is spent homeschooling her 7-year-old twin son and daughter in a makeshift classroom that doubles as an office. "I teach English, and while my husband is teaching math, I make phone calls. If we want to take a field trip with the kids one afternoon, we can do it." The couple also has a 20-month-old daughter.
Oldham's success has transformed her personality as much as her lifestyle. "I'm so much more confident than I was," she says. "I've gone from trembling in front of five people to speaking to a thousand people." And she can buy as many outfits as she wants, without her husband saying a word.