The Hallyu Wave is popular in different countries in Asia for more or less a decade now. People can't get enough of these Korean stars, whether in KPop or Kdrama. Who can't resist these charming Koreans singing and dancing their stuff on stage or crying their hearts out in many popular Korean dramas that have captured the world by storm? With their flawless skin, stunning visuals and amazing talent of South Korean stars, the Hallyu Wave helped boost Korea's impressive economy that is the 4th in all of Asia and 11th globally.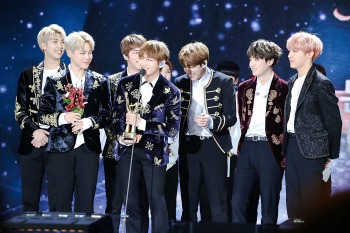 Unfortunately, the recent rift between China and South Korea because of the latter's friendly relationship with the US (and the renowned THAAD System – missile defense system against North Korea). Even if it was the Chinese press that came up with the term "Hallyu" back in the late 1990s, China has recently imposed a Hallyu ban on all South Korean stars and performers who are traveling to China. Despite the warm reception of millions of Chinese to everything Hallyu in their lives, the Chinese government has now intervened and are determined to cut ties with South Korea because of their active missile program in collaboration with America.
First, there was unconfirmed news that K-pop artists, those adorable groups of singers whom the Chinese couldn't get enough of, were blacklisted by Beijing. Then, heartthrobs like Song Joong-ki, the male lead in the drama series "The Descendants of the Sun," had difficulty going on a China tour to thank tens of millions for watching his show on the internet.

Now, the Chinese ban on hallyu, or the Korean wave, has reached the classical music field.

Korea's best-known soprano, Grammy-winning Sumi Jo, has seen her scheduled performances with three Chinese orchestras canceled suddenly and without explanation. Chinese sponsors also canceled Korean pianist Paik Kun-woo's concerts with no explanation as well.

These are China's retaliatory moves aimed at putting pressure on Korea to rescind its decision to deploy a U.S. missile interceptor, the Terminal High Altitude Area Defense (THAAD) system, on its soil. If there is any question, China's Foreign Minister Wang Yi helped clear it, when he told a delegation of opposition lawmakers the pressure would be reduced only if Korea dropped the plan. Korean firms in China have also been harassed for a while.
(Via: http://www.koreatimes.co.kr/www/news/opinon/2017/01/202_222777.html)
While the THAAD System is actually a defensive system developed in response to the continuously aggressive nuclear program and missile threats of North Korea, China can't hide its biases in this move to ban Hallyu stars from performing in the Land of the Red Dragon. This deterioration in both countries bilateral relations is not good news to South Korea since its tourism sector relies heavily on Chinese tourists but the Korean government are opening up its doors now to other Southeast Asian neighbors to fill in the void left by the millions of Chinese tourists.
Many entertainment industry officials said THAAD provided China with "a perfect excuse" to rein in hallyu.

Beijing has long sought to check the growing popularity of Korean cultural content even before the THAAD issue, they said.

"China is blocking hallyu not only because of THAAD. I think it's just an excuse," said Yoon, an official who runs an entertainment company here. He declined to disclose his full-name.

He said China's State Administration of Radio, Film and Television (SARFT) has sought to curb further rises in the popularity of hallyu as too many Korean dramas were being aired in prime time there.

Yoon, who has been working in the entertainment industry for over 20 years, said that hallyu was booming from late 2012 to early 2013 and peaked when the TV series "My Love from the Star" hit the small screen.
(Via: http://www.koreatimes.co.kr/www/art/2017/02/688_223171.html)
China may have burned the bridge between South Korea but there are other markets that Hallyu can tap in its wake. Asean countries are also but a stone throw away and the growing younger generation from these countries are showing increased interest in South Korean culture, music, movie, and TV shows. While not as lucrative as that of China, they can help the Hallyu industry weather the storm and hopefully they can come out bigger and more popular than ever. Japan is also still there that is undoubtedly a big market for Hallyu stars.
The Totalitarian Chinese government not only intimidates and forces its people to follow their mandates but even bullies countries that are getting on their nerves. Sadly, though, there is little most countries can do because China is a global superpower with an economy second to that of the US. It will pursue its interests at all costs and nobody can stop them even deprive its millions of people from the things they love the most.