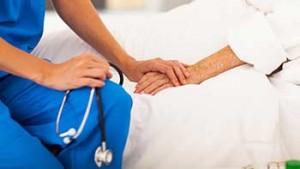 It is one of life's supreme ironies that when Katherine Gross-Williams needed to cry the most, her tear ducts wouldn't allow it.
The year was 1975 and Gross-Williams–then a 27-year-old newlywed–was six months away from becoming a doctor, one of only five African-Americans in a class of 177 students at Northwestern University Medical School.
After clearing some daunting hurdles, she had her eye on the prize: a residency in anesthesiology. "Success was so close I could almost taste it," she says now. Then, Gross-Williams was struck by a mysterious ailment that started as a rash and escalated into a 106-degree fever. Six days after it began, she learned she had Stevens-Johnson syndrome, a rare illness that had caused lesions to form on her corneas–destroying her tear ducts and robbing her of her vision.
As a black woman in medicine, she …